This CEC-season from ECMO is finished.
All three races were blessed with wonderful nice weather. The fantastic organization of the three clubs, their really good tracks for the classics, the friendly cooperation and all facilities in the paddocks and also around it, deserves a low bow!! "CHAPEAU"!!
CHAMPIONSHIP2018
Specially the last race in Bad Salzungen brought a lot of pressure in several groups because of all the possible final results. On the track with really big differences in altitude, a few favourites had problems with their bikes and that brought new changes for the pursuers. Strange enough it happens in both manches in 60+ and 72+. In de last group Hans Astorsson was the lucky one because of the engine troubles by Oostra and Buttner. Admirable is that we have in this group 3 riders over 80! Unbelievable, told me a reporter of the German Television WDR, who made an impression of this event. And Bad Salzungen can be proud because of this total happening. The camera man of WDR found the structure and the programming during this ECMO event very special but clever.
In the 30+ there was a battle between David Riha (CZ) and Wayne Partington (EN) and also with 2 riders, Vare Teet(EE) and Olivier Derome (BE), very close behind. Each small mistake could mixed up the ranking. Was Petr Kotria(CZ) the most fast man this day in Bad S., David could follow, but Wayne wasn't in good shape that day and even had to give way to Bjorn Verdoodt (BE). A nice and very fast race. So Riha the champion, with Partington 2 and Derome 3 place,
A big friendly man on a CZ, very fast, we know him as Karel Mitvalsky (CZ). Lightning fast with spectacular jumps, he was special class that CEC-3. A pity he was not in Reading, then we could have had a thrilling competition for the 50+ Championship. Now Aadu Sikk (EE), George Best (EN), John Smeyers (BE) and Jan William Nielsen (DK) were in for the best places. Finally Aadu and George had equal points, same number of manches won, so the last manche in Bad S. was decisive. In what way exiting?! Aadu new champion, Keith on second and close behind John on 3 place.
Do you know that we had over 200 participants in total at the start!!!! Classic cross well organized and in good harmony with the clubs is alive and kicking. Respect in two ways is the medicine.
Still getting a bit older in ages (60+), but looking to the races you can't believe what you see. Names? Van de Nieuwenhof (NL), Matthia (EN), Fura (FR),Branda (CZ), Senn (CH), Polsvoort (NL), Martineaud (FR),Winiger(CH), boys over 60. Riding like youngsters. Battling, changing positions, wonderful to look at. But finally Peter Matthia was the Champion with Alain Fura (2) and Vitezslav Branda(3) on the platform.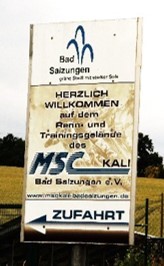 The following group is the 66+ group. There was this year one rider who seemed to be unbeatable. Difficult to say his name in English, is his nick name "Crême Brulée". We are talking about Roger Brelet, the French B&B combination, Brelet and his BSA! Behind him it was an exciting battle between Dunford(EN), Dehan(FR), Larsen(DK) and 3 Dutch riders, Van de Brom, Polsvoort and Homan and the Swiss rider Werner Mohr. Special for this group is that we see so many beautiful 4-strokes.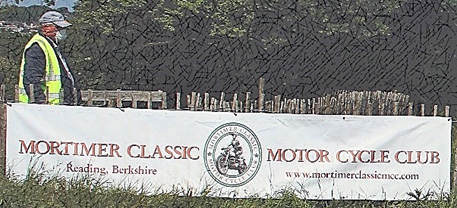 Last but not least we have our special group of former champions, with beautiful bikes from the early 1960's. The 72+ group with about 30 riders is a group were the first 6 riders have the possibility to score high in the ranking. And this last race was very thrilling because of the fact that Oostra(BE) and Buttner(DE) were almost equal in points. But then…....…..in the first manche Oostra felt and his bike didn't start, so Buttner could pick the championship, but…....……… He made a mistake by overtaking Renders (ES) and……..for both FINITO championship. Hans Astorsson (SE) went smiling over the finish line.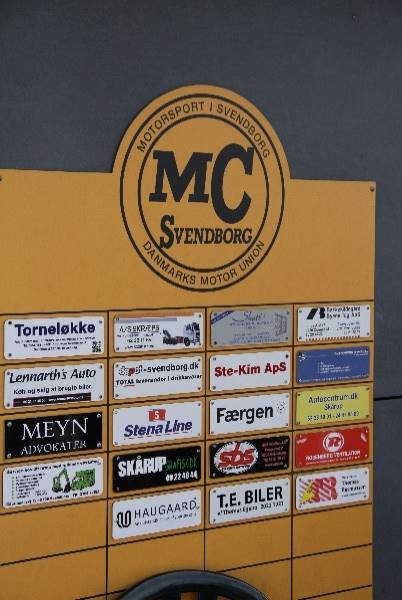 During my 11 years of chairmanship of ECMO, I cannot remember a year so beautiful qua tracks, organizers and weather. Special the weather has contributed to that great number of participants and the intense nice atmosphere in the paddock, during "Ladies Hour" and the firm but fair battles on the track.
I only can say thanks to all of you, riders, spectators, volunteers and last but not least our organizers. THANK YOU!!!
But now we have to prepare our special meeting in September, the Classic Moto Cross des Nations (CMCdN), in Pacov in the Czech Republic on 15th September 2018. I hope that we can welcome many teams from the several member countries.
For the complete ranking and results go to the ECMO Website-Results and open it.
The same you can do with the pictures from all races. Go to: www.classicmotorsport.org
Enjoy your summer holidays, collect new energy and let us meet each other again in Pacov (CZ).
Kindly yours,
Alberto